Hi guys
I'm not from California but I've always wanted to go :P I'm posting bc I have things to sell.
Ok, here's about all the stuff I have for sale. I'm thinking of putting everything that's between the dotted lines into a lot & selling it all for…I don't know, 15 dollars plus shipping? Or if anybody else has a higher offer to make…?
ALL PRICES CAN BE NEGOTIATED!
Sssso if you want something in particular just ask.
The paper stuff is in really good quality despite the fact that most of them have been hung up. 95% of the pinups/pages haven't been folded, etc.
It's impossible to scan or photograph everything so I mostly took samples.
I'm gonna post this in a looot of places & I hope to get a lot of replies haha…if I do get a lot of replies, whoever asked for something first gets it.
Thanks for your time!
Chrissy
------------------------------------
Assorted clippings: 5 dollars
I have no idea how many there are here but I estimate around 200. Most are in color, a few are in black & white. All shapes & sizes. American, European & Latin American magazines. I have them all in a plastic bag type thing & initially didn't wanna take them out to scan bc there's so much stuff, hence the grayish effect on the scans. & then I did take them out of the bag…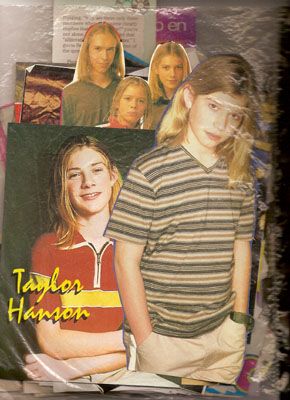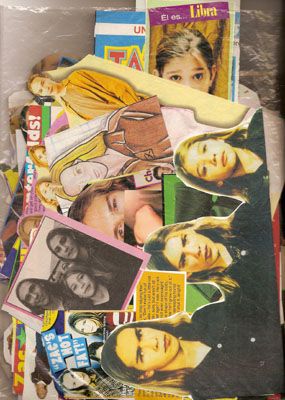 Pages, pinups & posters from overseas mags (1997-1998): 5 dollars
Top of the Pops, Smash Hits, Super Pop, Bravo, Big, argentine & Spanish mags etc.
5 large posters
70 items from Latin American/Spanish mags
40 items from British mags
Including:
Smash hits 12 page special
Top of the Pops "Wild Boys" special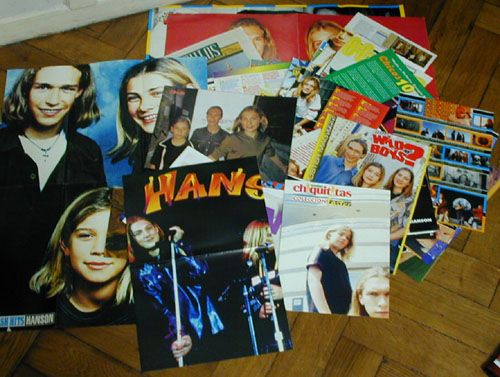 Some individual scans that belong in this category: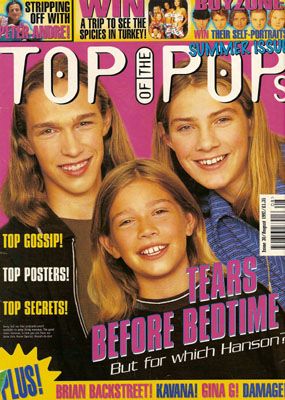 (cover plus inner pages, article, photos. Not the whole magazine)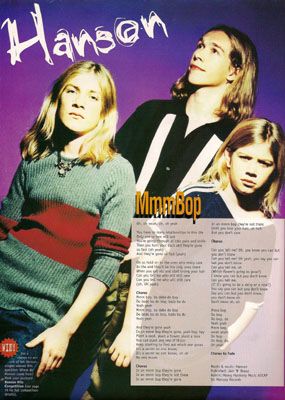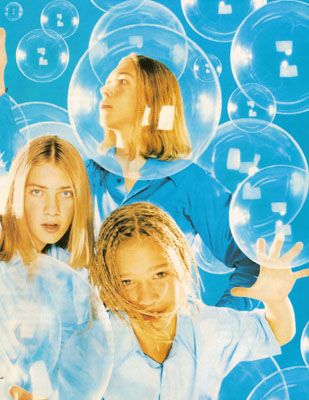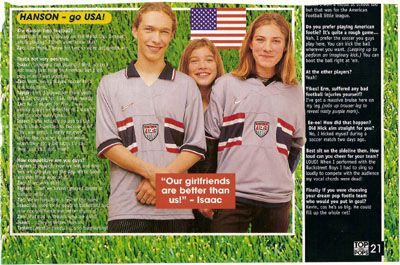 Things from US magazines
Superteen, BB, Teen Beat, Superstars, All Stars, Tiger Beat, Bop, 16, etc
Total items: About 130
Large posters (about the size of four A4 pages put together): 48 --> NOT PICTURED!


Centerfolds: 26 in total


Pinups: 60

---------------------------------------------------------------------------------------------------- -------------------

Gigantic poster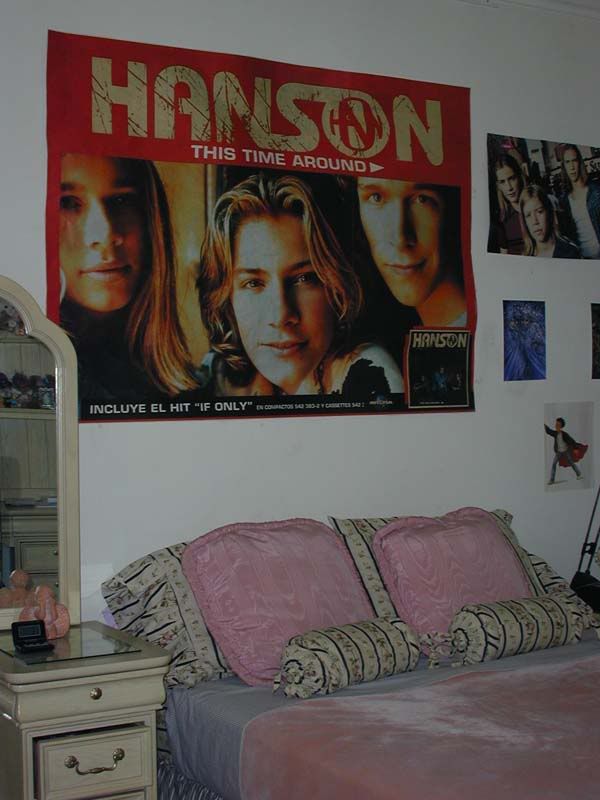 I actually took this from a street sign. It's really big, as you can see :P
I want to auction this starting the bidding @ 10 dollars

Stickers: 2 dollars

Argentine Chicas magazine from 1997: 1.50$

Not in the very best condition…some stuff is ripped out inside but the two Hanson pages are intact

Top Of The Pops: Backstage @ TOTP collector's book: 2.50$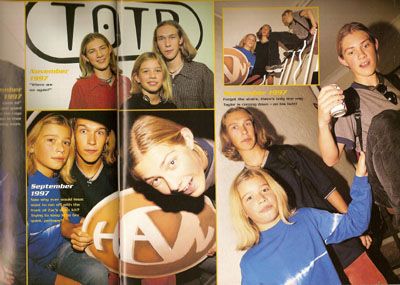 This scan is from the inside. It's got all color photos & also features the Spice Girls, Oasis, Nsync, Backstreet boys, etc.
2.50


CDs


I Will Come To You UK single
5 dollars



MOE enhanced CD with 5 tracks: "Boomerang", "Rain" ,"More Than Anything", "Baby, You're So Fine" and "Incredible".
10 dollars



Teen mag CD
3 dollars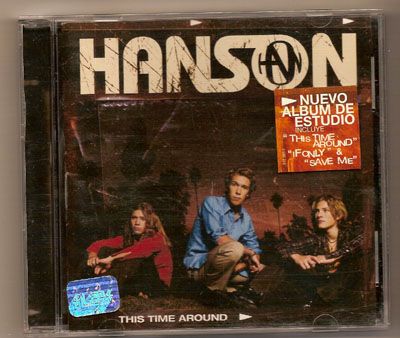 Argentine edition of TTA
5 dollars




If Only promotional single
1. Radio edit
2. UK Radio edit
3. Interview #1
4. Interview #2
5. Interview #3

5 dollars

VHS
1) Australia appearances from 97 : Recovery, Hey hey it's Saturday, others (I don't remember or have it written down but I can check if you like)
2) 1997 & 1998 appearances: Conan O Brien, SNL, Jay Leno (the 2nd time they were ever on), Live from the 10 spot, Hanson Scrapbook, David Letterman, Rosie O Donnell, Storytellers, Magic Hour, Jay Leno (3rd time on the show), FANatic = 10 dollars
3) Year 2000: Hanson on Jay Leno, TRL march, Making the video "This time around" = 5 dollars
4) Year 2000: Live @ the Fillmore = 5 dollars